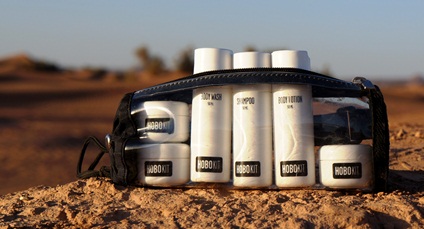 TRAVEL INTELLIGENCE
The Hobokit™ is a sustainable, practical item for modern travelers. With recyclable materials and designed for ease of use, the Hobokit™ helps you save time, money and the environment.
Of course, all the Hobokit™ items, including the one-liter see-through bag, meet the requirements regarding liquids in carry-on luggage. Read more about the requirements –  Restrictions on liquid.
Hobokit bag is 1 liter
Hobokit bottles are 50 ml
Hobokit jars are 15 ml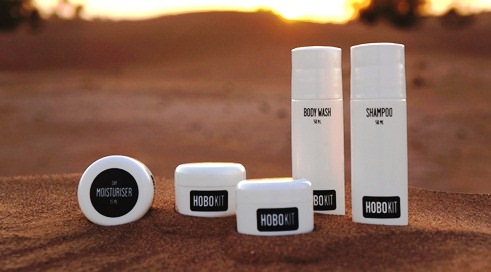 The bottles have extra wide necks, for easy refilling and clean­ing. They are also soft, making them easy to squeeze and minimizing the risk of breakage. And to make using the Hobokit™ even more practical, the bottles and jars are labeled – so you don't have to worry about mixing them up.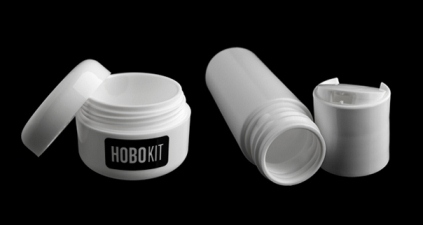 Hobokit bottles are 50 ml and labeled
Shampoo

Conditioner

Body Wash

Body Lotion
Hobokit jars are 15 ml and labeled
Face Wash

Day Moisturiser

Night Moisturiser

Hand Cream

Hair Care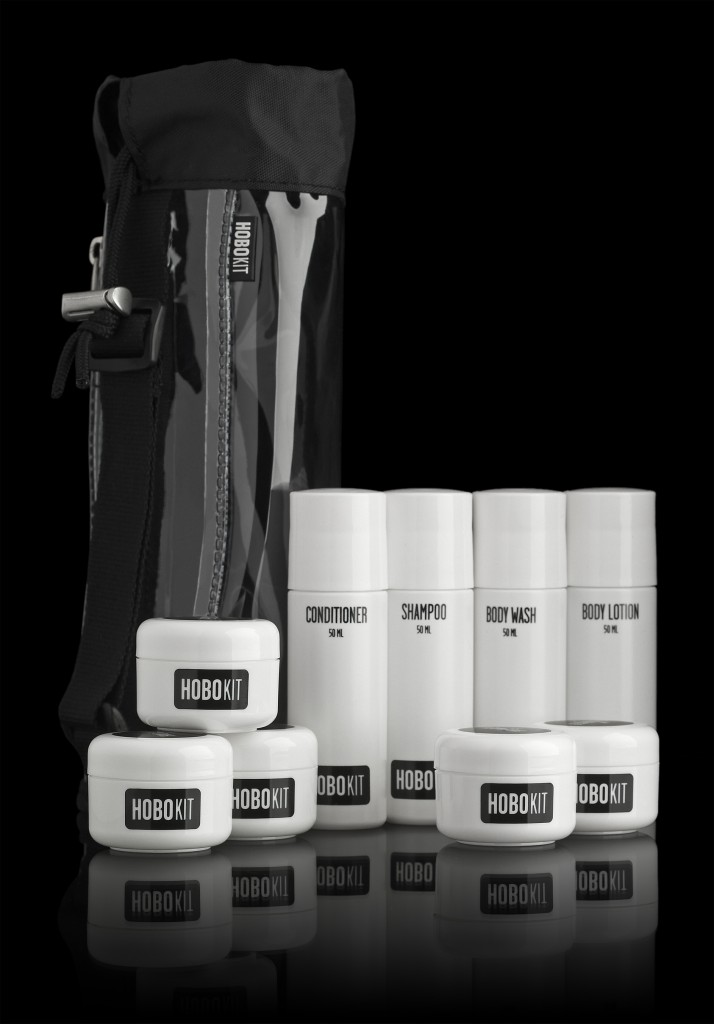 The top of one liter bag is opened and closed with a drawstring. Along the side runs two zippers, one of which opens a optional pocket and the second opens the one liter bag. This makes it easier to pick up products that end up at the bottom of the toilet bag.